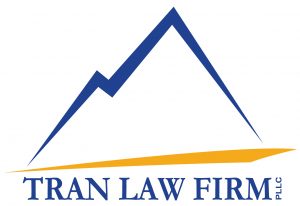 Tran Law Firm, PLLC is a law firm in Charlotte, North Carolina that provides legal expertise and offers solutions to issues  in a variety of legal matters, including all types of civil litigation and in the areas of construction, business, trademark, real estate, land use, and contract law.  We strive to provide the highest quality legal services to corporations, businesses, families and individuals.
The Tran Law Firm takes pride in providing personal attention to each of our clients by tailoring a legal strategy to best serve each client's interests.  From the initial consultation to the case's conclusion, our clients can expect our very best legal representation in any matter.  We offer legal services that often focus on the following areas: Construction Law, Business & Corporate Law, Estate Planning (Wills and Trusts), Land Use Law, Family Law, Immigration, Accidents & Personal Injury.
Let the Tran Law Firm be your guide to ensure the legal issues are carefully reviewed and your financial position and rights are protected.  Contact us today for a personalized consultation.  We look forward to discussing how we can effectively and efficiently provide solutions to your legal issues and concerns.
---