Construction Law
Tran Law Firm's construction attorney has immense experience working as a construction manager for general contractors and developers and those experiences provides a unique insight and understanding of all phases of the development and construction process.  Whether it is a contract dispute or general advice about operations or business structure, the Tran Law Firm will quickly understand the issue and efficiently work towards a resolution.
We provide advice and representation to clients in drafting and negotiating scopes of work or construction contracts, and also review and advise in establishing contract administration procedures to help minimize risks and avoid claims and disputes.  We represent homeowners, developers, design-builders, contractors, architects, engineers, material suppliers in payment issues, lien disputes, and breach of contract matters.  Contact us today for a initial consultation.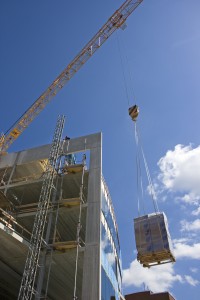 Specifically, we can provide legal support for matters involving: 
Drafting, reviewing and negotiating contract agreements to place the client in the best position to perform the work by minimizing risks and maximizing the chances of success.  The Tran Law Firm also reviews and negotiates terms of the AIA A101 and A201 Form contracts that are often used on construction projects.
Provide general legal advice on the requirements of insurance and bonds on particular projects.
Breach of contract issues, which may occur at the conclusion of the construction project, if a contractor, owner, or designer has not, after proper notice, met a critical contract duty depriving the client the benefit stipulated in the contract agreement.  We can also review and determine whether a contractor's default could trigger a claim on an existing performance bond.
Draft and process delay claims, which may result when a contractor or design consultant fails to meet a contractual deadline impacting the critical path of the project schedule.  This concern may be avoided by early detection and properly re-sequencing of project activities to minimize the consequences of delaying the critical path of the project schedule.  North Carolina recognizes an implied warranty to not delay or hinder the other's performance under the contract.
Draft and issue stop work notices and

lien

claim notices or discharging a claim of lien.
Collection claims for payment and retainage on public or private contracts.
File

prompt claim of liens on real property or on payments earned to ensure the owner completes all required payments to contractors, subcontractors, designers and suppliers who performs or furnishes labor or professional design or surveying services or furnishes materials or furnishes rental equipment pursuant to an expressed or implied contract.  

Guidance through issues surrounding construction defects and quality of workmanship.
Provide legal guidance during

mediation

and arbitration, which are efficient and cost-effective methods for resolving construction disputes.
Ensuring you are properly compensated for an on-the-job personal injury or accident.  Construction accident litigation is usually complicated because there are many parties who can usually be said to possess some liability for your accident.  A laborer or employee should immediately report the job-related injury to the supervisor, including the time of the injury, the manner in which it occurred, and the nature of the personal injury.  Most workers' compensation claims are administered either by the workers' compensation insurance carrier or, in the case of a self-insured employer, a claims administrator.  The employee should complete the North Carolina Industrial Commission Form 18 and give it to the employer.  It should be noted that "pain and suffering" is not covered by the Worker's Compensation Act.  The ongoing pain contributing to a disability could be compensable, but the pain itself is not.  This is in contrast to personal injury cases, where pain and suffering are usually part of the claims process.